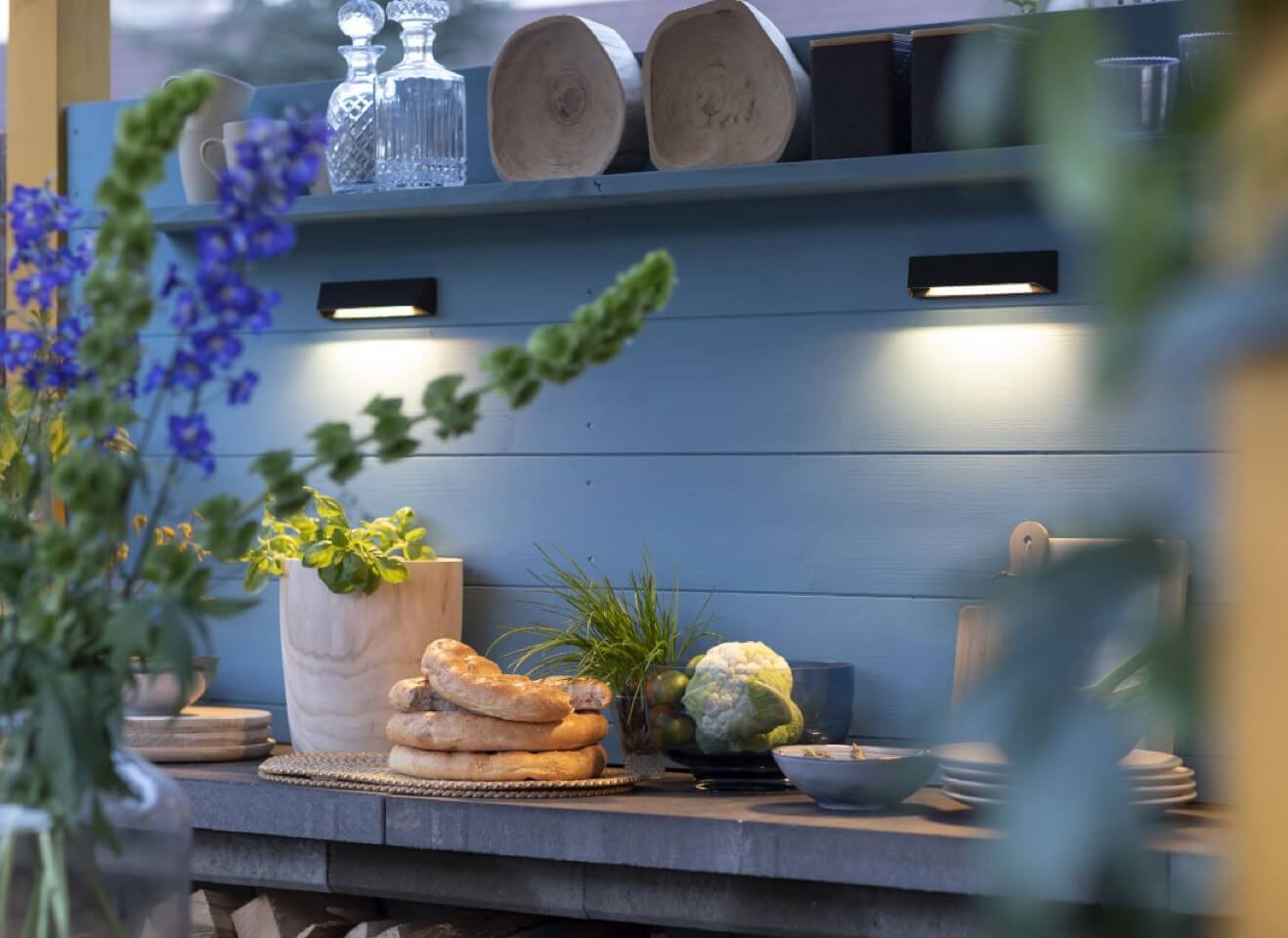 Cleaning
your outdoor lighting
Clean your outdoor lighting with a clean rag and hot water at least once each year, such as in the spring. Be sure to switch off the electricity - especially for fixtures connected to 230 volts!
Seasonal light
Your yard looks different in the winter than it does in the summer. Spring and fall are therefore the best times to take a critical look at the lighting in your yard. Are any changes needed? Remember that you do not spend much time in the yard in the winter and will mainly be looking at it from inside your home. During dark winter months, you can get a lot of enjoyment from lighting at the back of your garden. Being able to see the entire garden from inside not only provides a special ambiance but also a greater sense of safety. However, during the summer, the accent should be on your deck and the beautiful plants in bloom. Our lighting is easy to move, so you can make changes to your lighting plan at any time. After all, your yard is a living environment.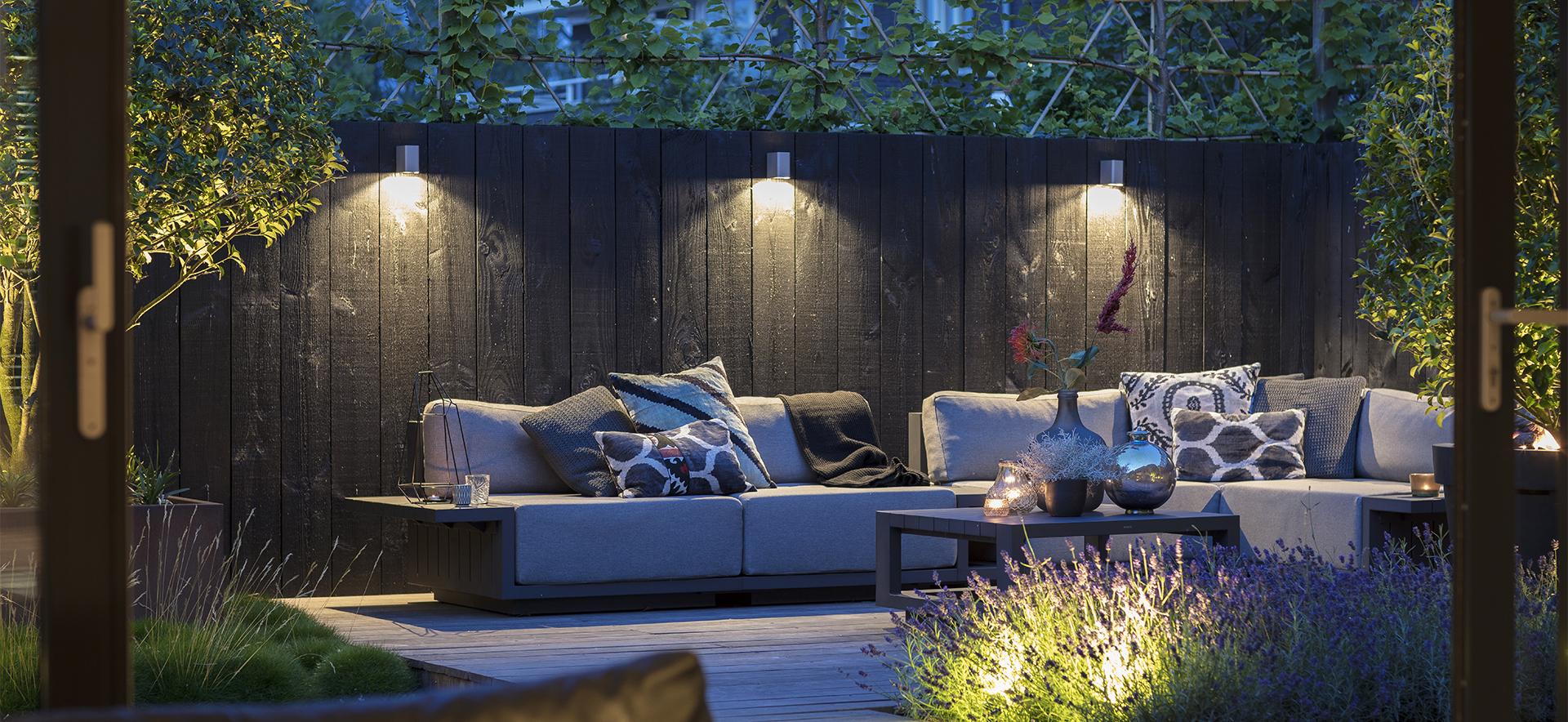 Bulb
replacement
Outdoor lighting with halogen or light bulbs requires the bulbs to be replaced regularly (depending on how often and for how many hours your lighting is used). This is not necessary with our LED outdoor lighting.