12 volt outdoor wall light
The ACE DOWN FLAT GREY wall light emits a targeted beam of light and can be installed on a wall or fence.
The EASY-LOCK is supplied as standard with this luminaire. The cable length on this luminaire is 60 cm.
Tip: Think of an extension cable
Produces a focused downward light
Designed for illuminating a fence or wall
Lighting effect can be adjusted with several accessories
Installation advice:
An ACE DOWN every 2 to 2½ meters at a height of 1.4 to 1.8 meters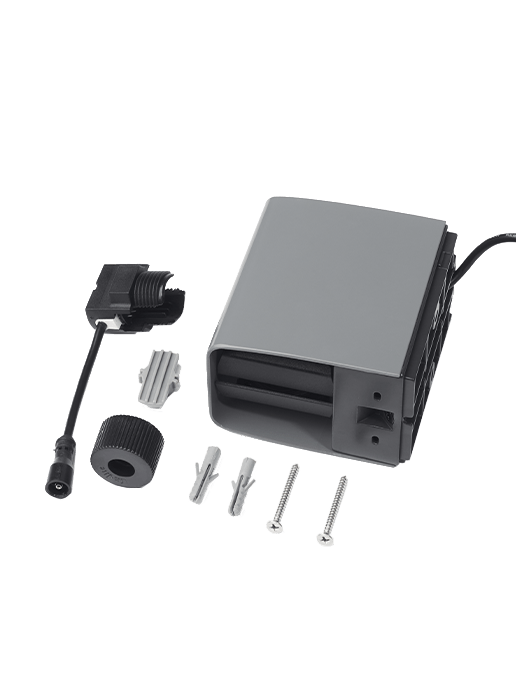 In the box
Included
1x EASY LOCK
60 cm Fixture cable
2x Nylon plug
2x Screw
1x Torx wrench
Product overview
Product Details
The ACE DOWN FLAT GREY can be recognized by the high-quality FCVB coating in the distinctive color Flat Grey and the SHUTTER 1 accessory provided. Not only does this fixture have a premium look & feel, it also comes with a SHUTTER 1. This accessory makes it possible to adapt the beam of light emitted by the ACE DOWN to personal preferences, creating a unique lighting effect to match the premium look & feel of this high-quality fixture.
Specs
Lighting direction
Downwards
Application
Schutting, House, Overhang, Pergola
Installation instructions
Installation instructions
Mount using the included screws and plugs. Watch the instructional videos on the installation tips page for information on installing the in-lite system.
Recommended accessories