A project that beautifully combines art and creativity
The illumination of Self Portrait of a Dreamer was the result of a unique partnership in Amsterdam between Joseph Klibansky and the in-lite lab. The artist Klibansky is famous for his modern statues, paintings and jewellery, which can be found in homes around the world.
In 2018, Klibansky was given the opportunity to place his 12 meter-high work of art entitled 'Self Portrait of a Dream' in front of the Rijksmuseum in Amsterdam. We approached him through Instagram with the request to illuminate his statue so that it would also be visible after dark, to which he responded immediately with enthusiasm. Art and light came together – and how!
Collaborate
Most of our projects take place in private or semi-private outdoor spaces. A project in public space brought new challenges with it, such as the possibility of vandalism and theft. For this reason, the spotlights are mounted on a concrete base and placed in the middle of the pond in front of the Rijksmuseum. Klibansky also asked to have RGB lighting on his statue, which led us to collaborate with iGuzzini. This specialist provided the necessary color through two LED strips, while our spotlights provided the basic lighting. A perfect partnership with a fantastic end result.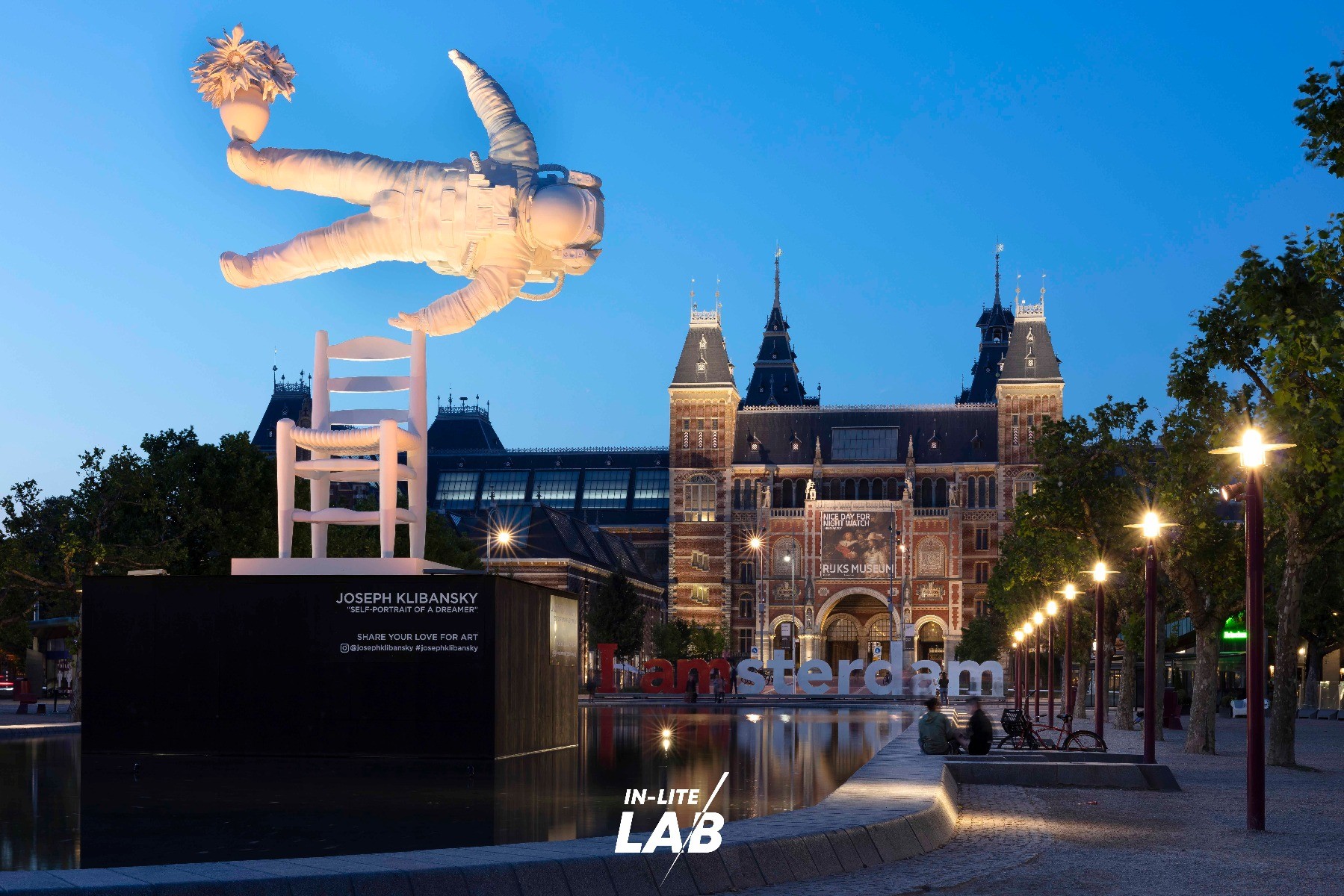 Joseph's Instagram page contains several photos of his art and lifestyle. A must follow!