Private Residence St. Maxime
The town of St. Maxime is located in southern France on the Mediterranean Sea. Here you will find an amazing home with views of the bay. The landscaping company Stargarden was commissioned in 2018 to design the yard – including lighting. They contacted the in-lite lab. and this successful partnership resulted in a magnificent outdoor space.
From inside to outside
The client's only request was to continue the ambiance of the interior to the outdoor space. The villa was designed by a Dutch interior architect and furnished with beautiful design furniture. The numerous earthy tones in both the home and yard inspired us to use the ACE CORTEN concept. Various locations of the outdoor space are illuminated, including the driveway, path leading to the backyard, outdoor kitchen and, of course, the exotic vegetation. Different types of spotlights combined with the ACE CORTEN create a distinct ambiance. The combination of this unique location and yard layout has resulted in an idyllic retreat!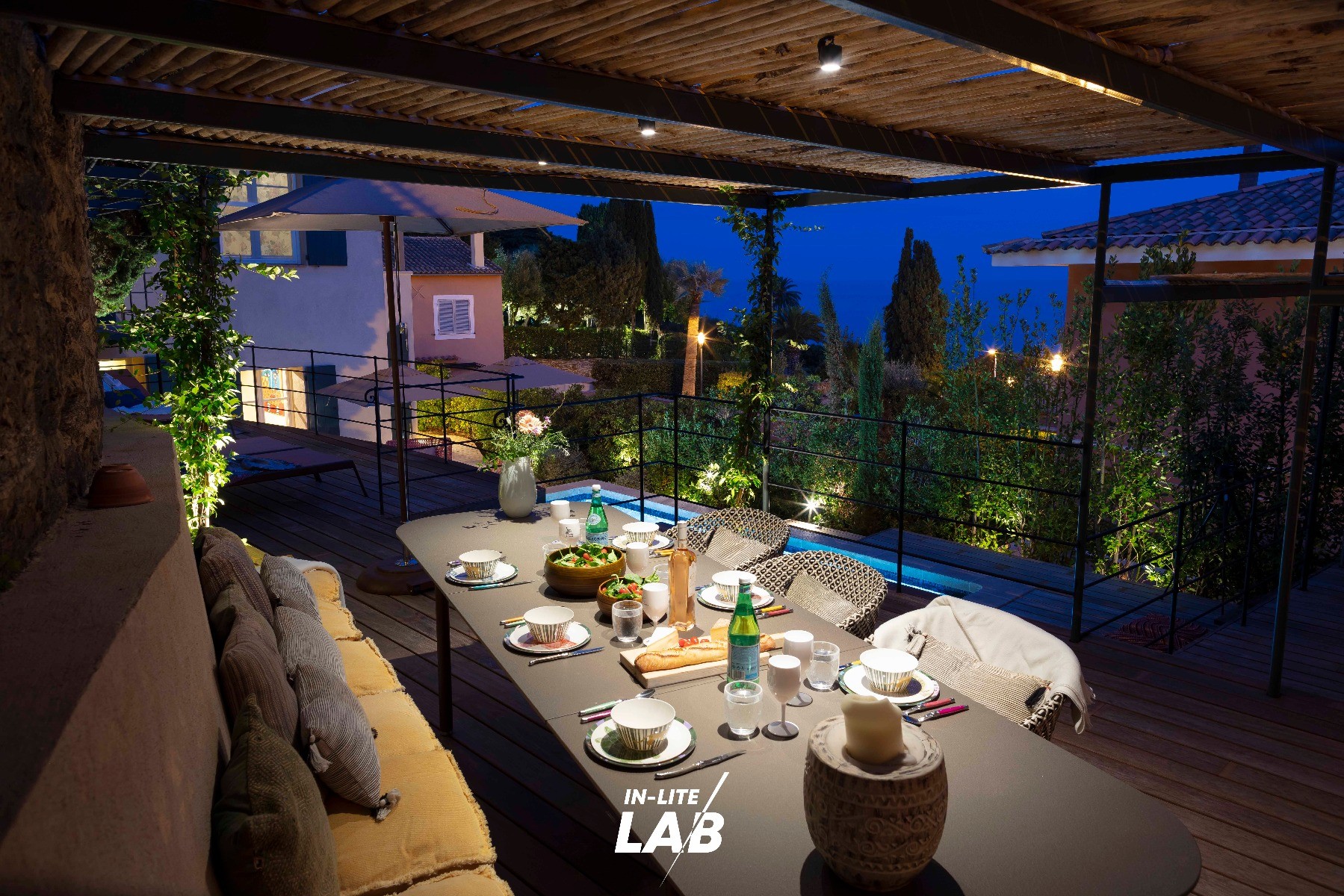 Curious what we can do with your outdoor area?