Product overview
Features
The LIV bollard produces attractive, warm white ambient light. Suitable, for example, in decks or borders. To create a beautiful lighting effect, we recommend using the LIV in taller landscaping plants and the LIV LOW in shorter landscaping plants.
The special finish on the Corten products is achieved through a manual process of coating, sanding, acidifying and rinsing. This makes every in-lite Corten fixture unique and may cause differences between the various products in terms of color, texture and appearance.
Specs
Lighting direction
Ambient
Application
Border, Deck, Path
Processing
Concrete, Gravel, Soil
Installation instructions
Installation instructions
Use screws to mount on a hard surface or a stake to install in soft ground (both included).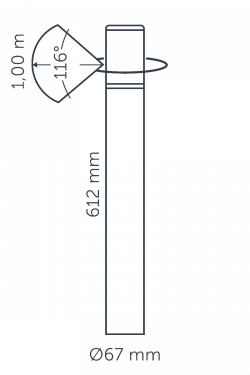 Back to top