AMBIANCE
Your garden looks fabulous during the daytime, but once night falls, something seems to be missing. What is missing is light – light that creates a rich atmosphere and the perfect ambiance, so that you can spend quality time outdoors under an overhang or pergola until late at night. Whether it's day or night, you can enjoy your colourful flowerbeds, tall trees and other greenery to the fullest.
Dimmable
Our smart fixtures let you easily dim the light in your garden. This lets you create the right ambiance for any occasion.
Wireless and easy to operate using the app
Easy to dim with the dim slider
Individually dimmable = eco-friendly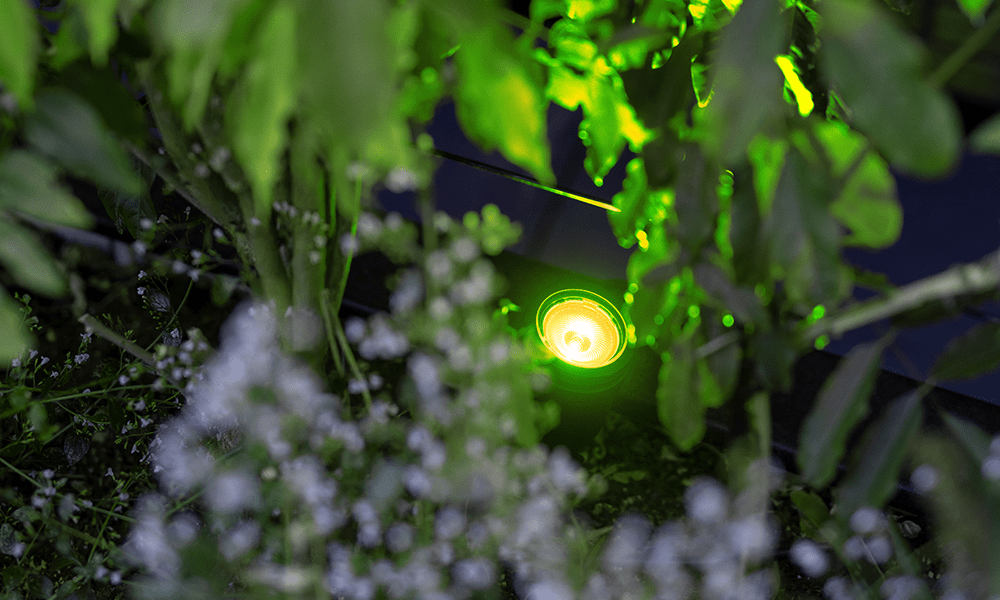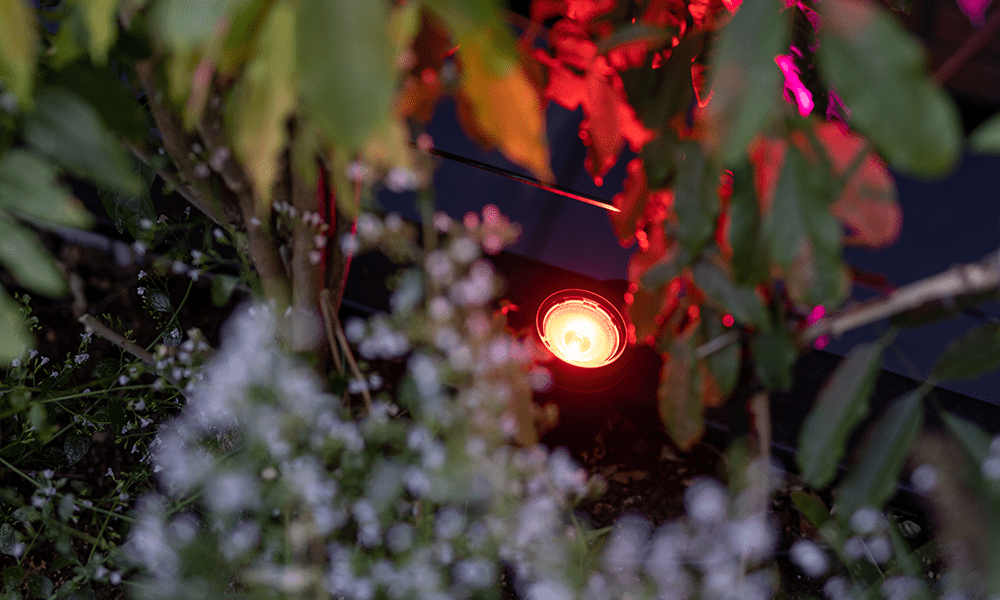 Colour lightning
Set your smart fixtures to any desired colour or select one of the standard colours. The in-lite SMART TONE fixtures make it possible to add coloured lighting to any garden. Coloured light lets you add a personal dimension to any outdoor space illuminated with in-lite.
All colours possible
Easy to operate with a colour circle
Easy to set to the familiar in-lite warm white
Our vision on colour
We considered coloured lighting an 'extra layer' in the garden. It is the type of lighting you switch on to set the mood during intimate gatherings. In photos and video, we emphasise the direct and indirect lighting effects around overhangs, sitting and lounge areas and outdoor kitchens. Everything that is green (such as trees and plants) stays green in an in-lite garden. Nothing beats the beauty of CRI 90+ lighting illuminating a tree or plant.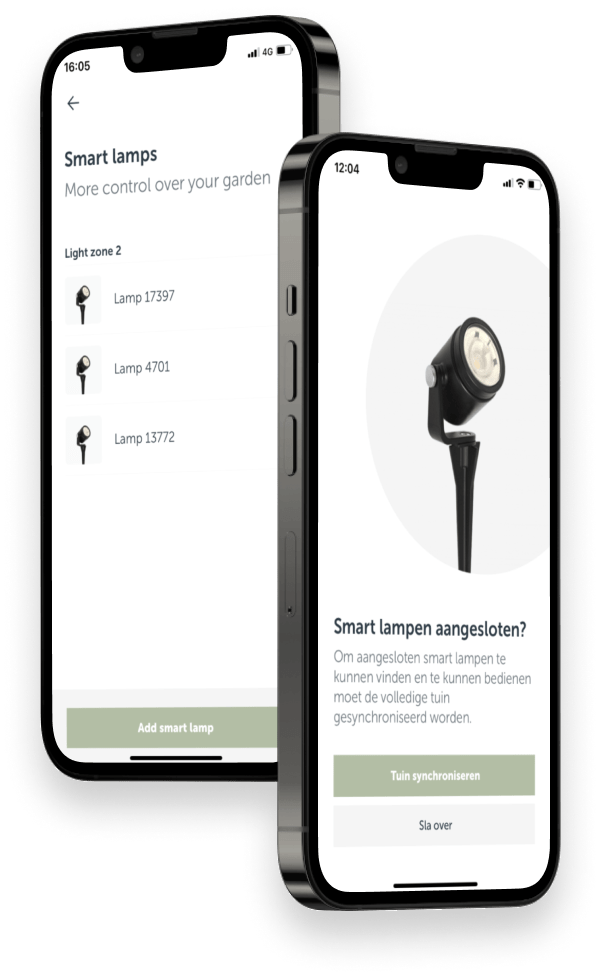 USER-FRIENDLY
Enjoy your garden from your sofa or while sitting under an overhang. The newest in-lite functionalities, such as colour and dimmable lighting, can be easily accessed on your smartphone or tablet with the in-lite app.

Smart fixtures can be configured separately or by the (smart) group, as can the light intensity. You can even easily select the colour for each smart fixture. Want to set another group to the same colour? You can select preset colours for a different group later on. This lets you create a sense of unity, with the knowledge that every light has the same colour.

Smart home connection
More and more smart products can be operated remotely using such popular smart home systems as Amazon Alexa, Google Home and Apple Homekit. These systems let you easily operate all devices in your home.
To include your smart outdoor lighting in the mix, the SMART BRIDGE is the perfect solution! With this product, not only can you operate your outdoor lighting via the app, but also with such simple commands as 'Hey Google, switch on the outdoor lighting!' This is especially convenient if you're walking into the garden with a full serving tray and it's already dark outside.
SAFETY
Not only does in-lite outdoor lighting let you create a sense of ambiance, but also safety. When you arrive home late at night, it can be difficult to see where you're walking. And when parking your car on your driveway, good visibility is also important. With the wireless motion detector SMART MOVE, your outdoor lighting switches on automatically when you walk or drive past it. This means you'll always be able to see where you're going and can walk to your front door safely!
In the in-lite app, you can set the number of minutes the lighting will stay on when motion is detected. This way, your outdoor lighting won't stay on any longer than necessary – safe and sustainable.
Lorem ipsum dolor sit amet, consectetur adipiscing elit, sed do eiusmod tempor incididunt ut labore et dolore magna aliqua. Ut enim ad minim veniam, quis nostrud exercitation ullamco laboris nisi ut aliquip ex ea commodo consequat. Duis aute irure dolor in reprehenderit in voluptate velit esse cillum dolore eu fugiat nulla pariatur. Excepteur sint occaecat cupidatat non
Read more
Read less