Lighting fences
for safety
Do you prefer functional fencing or an outdoor wall? By installing wall lights on an outdoor wall just above ground level, you can highlight an adjacent path through the yard. This creates a beautifully lit outdoor wall, but also ensures you can safely walk through the yard in the evening. The BLINK or WEDGE could, for example, could be used.
Illuminating
fences and outdoor walls
Outdoor walls are usually installed to create privacy. But besides being functional, dividers, fences or walls can also be beautiful. Outdoor lighting makes it a unique outdoor feature that creates a special ambiance, especially in the evening. Turn your outdoor wall into a wall of light!
Inviting
Outdoor wall
Is there a lounge chair or dining area near the fence or outdoor wall? Install wall lights high on the wall to accentuate this. If you like sleek architectural lighting, choose fixtures from the ACE line. If you prefer round fixtures to create softer mood lighting, then choose BLINK.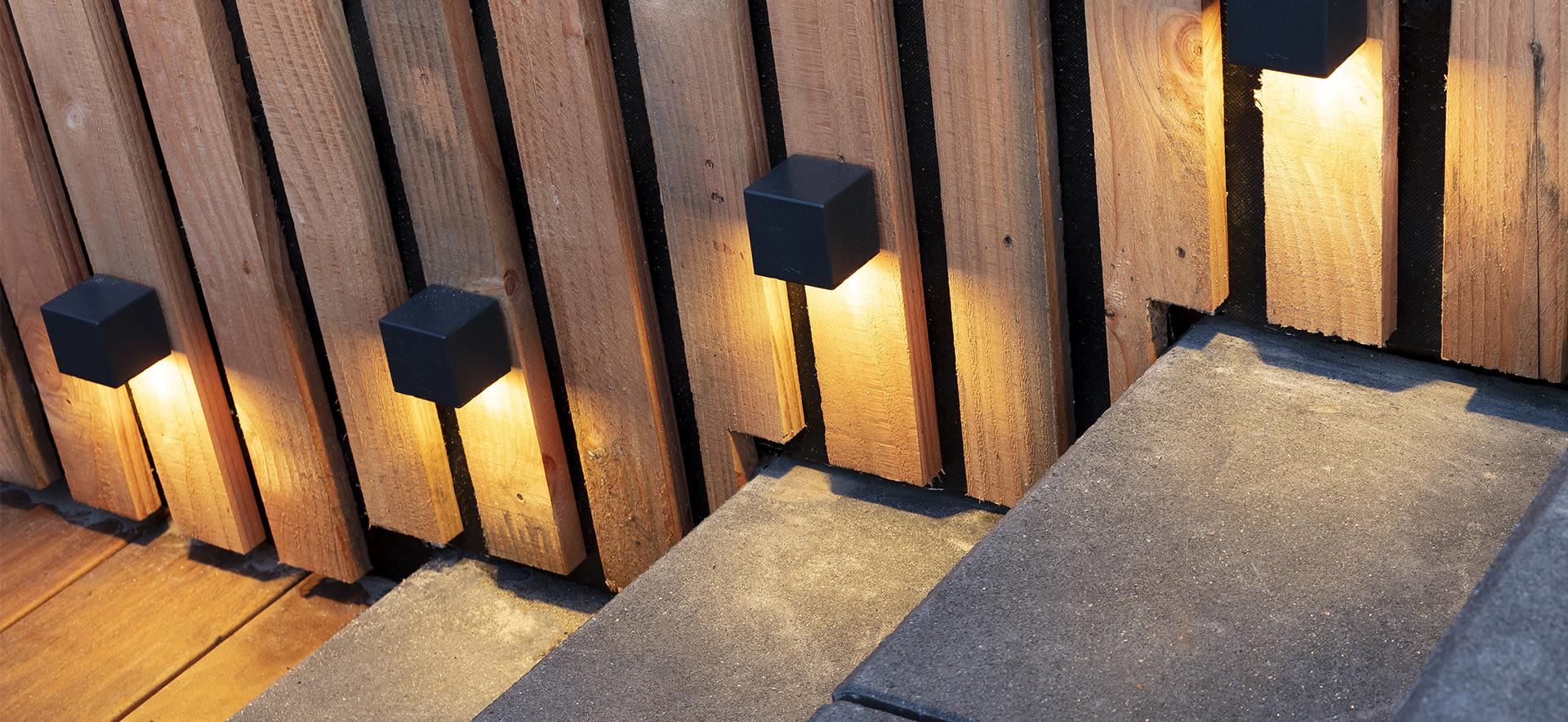 Outdoor walls
in the spotlight
Did you know that the MINI SCOPE can also be mounted on a fence or wall? This small spotlight comes standard delivered with a bracket and is therefore ideal for mounting on fencing. Think, for example, of highlighting a bench or lounge chair.