Make your ponds and water features stand out
with in-lite outdoor lighting
Water gives the outdoors an extra dimension and is unlike any other yard feature. The moving water combined with outdoor lighting creates a unique effect. Read on for our advice.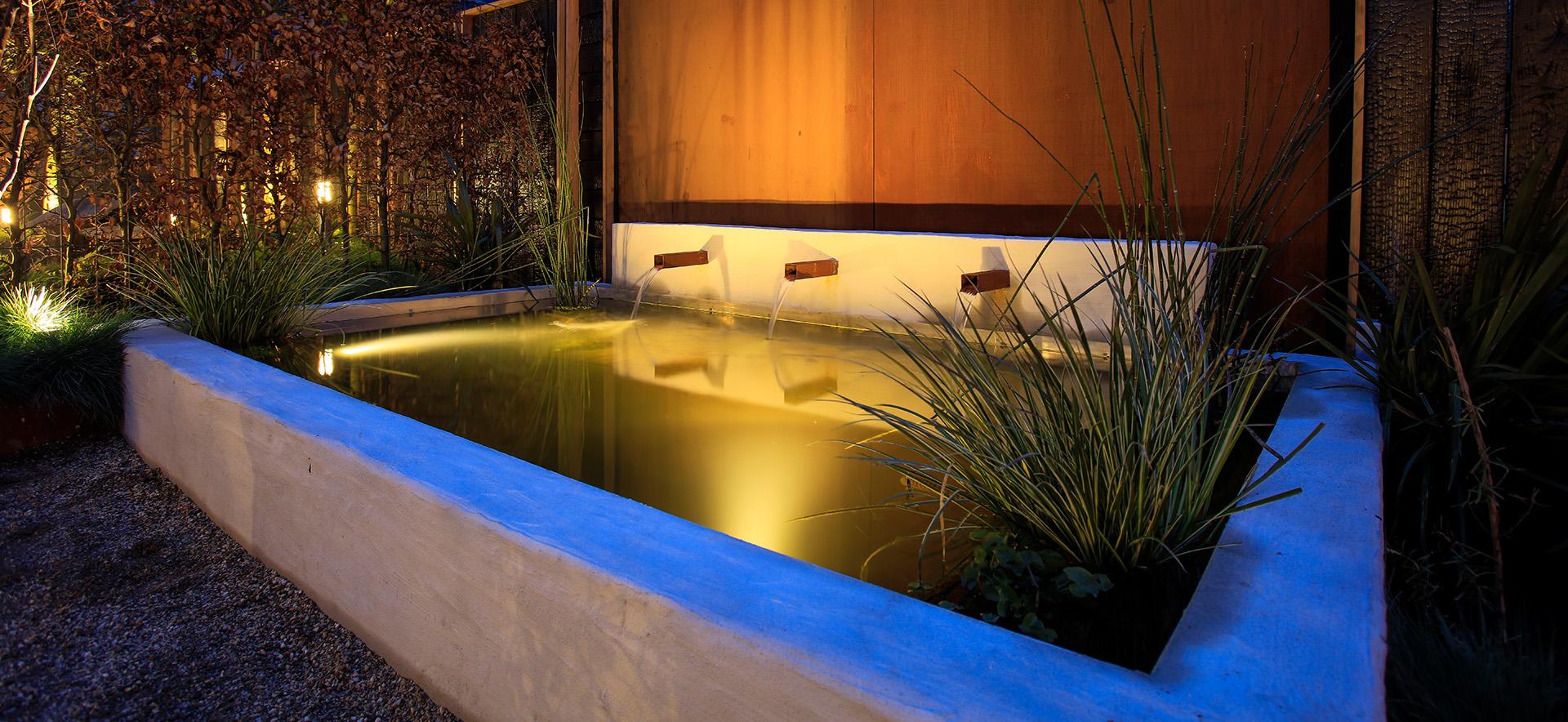 Highlighting ponds and water features
from under water
You can highlight a water feature in several ways. One way is to illuminate the water feature from under the water using our SUB underwater spotlight. This spotlight provides diffused ambient light. The weighted base ensures the fixture remains under water.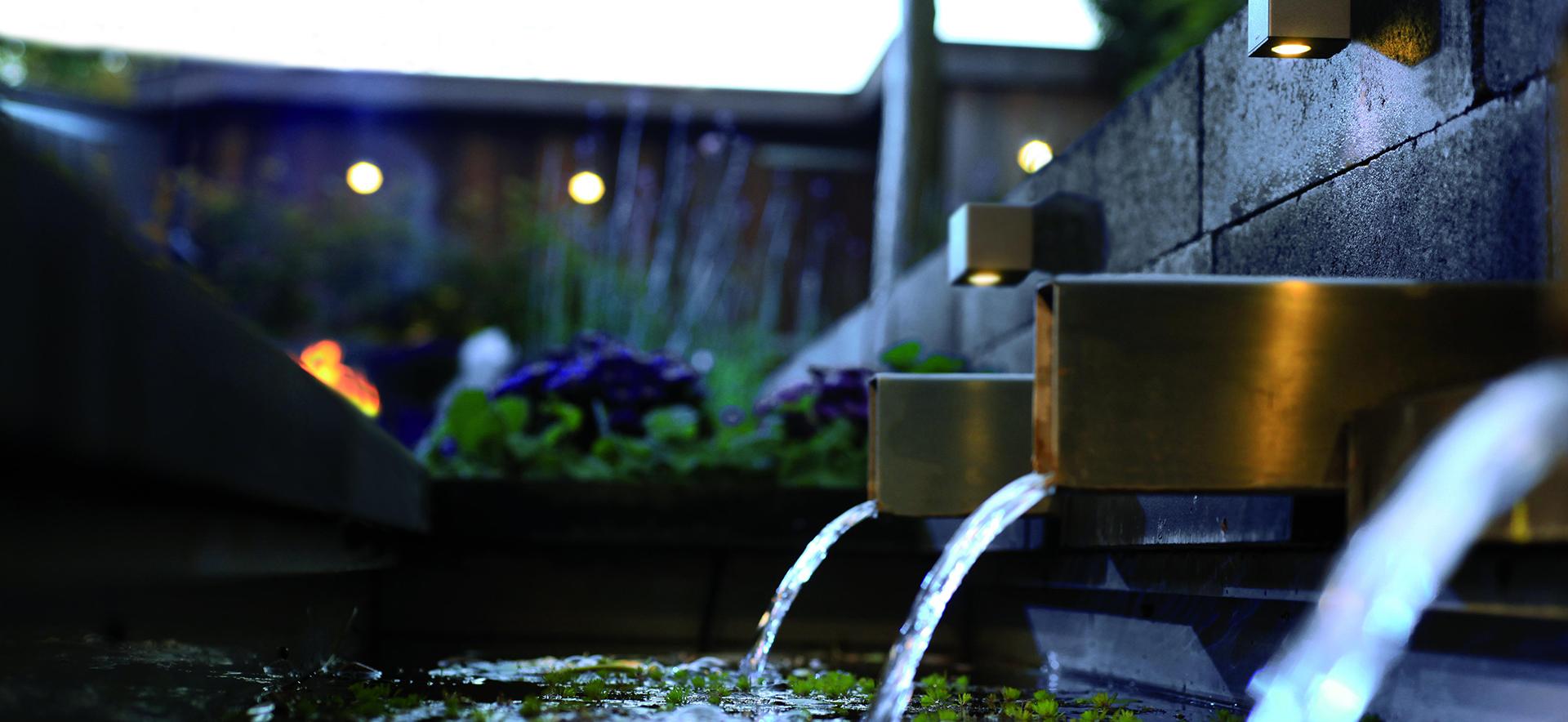 Illuminate a water feature
from the outside with in-lite
Another possibility is to illuminate the water feature from above. Attach a SCOPE or MINI SCOPE outdoor spotlight to the back wall of a pond to beautifully illuminate the greenery. You can also choose to install small wall lights, such as the CUBID or WEDGE.
Make your water path
shine bright with in-lite
An exceptional water feature is a water path - a walkable path with water flowing over it. Beautiful to look at in the spring and great for kids to play in during the summer. Spread ground lights irregularly across the path for a fairytale-like effect, or choose straight lines for a rhythmic effect. The FUSION, DB-LED (WW) and HYVE fixtures are particularly suited to use in a water path due to their design and light dispersion.
Back to top