230 volt outdoor wall light
The ACE DOWN 100-230V wall light produces a targeted beam of light and can be installed on a wall or fence.
We have improved our Corten products. Did you already have Corten fixtures in the garden before the 1st of August 2022 and would like to order extra? We are happy to help you during opening hours via the chatroom at the bottom right of the screen.
Produces a focused downward light
Designed for illuminating a fence or wall
Connects directly to 230 volt
Installation advice:
An ACE DOWN 100-230V every 2 to 2½ meters at a height of 1.4 to 1.8 meters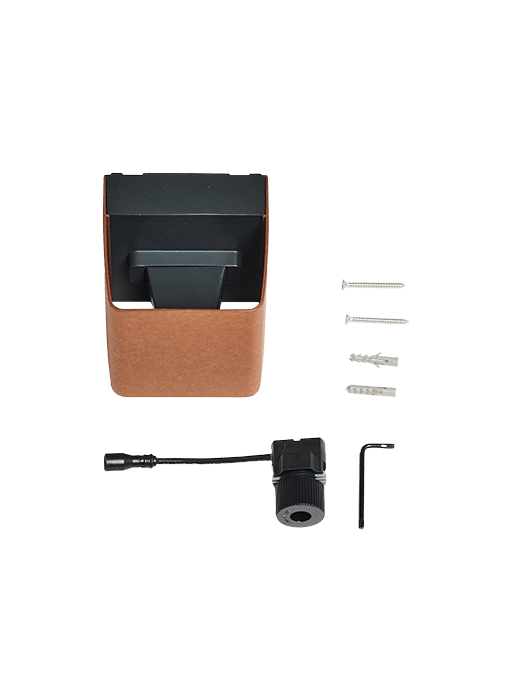 In the box
Included
2x Nylon plug
2x Screw
1x Torx wrench
Product overview
Product Details
The ACE DOWN 100-230V wall light may only be connected to line voltage. The fixture is therefore suitable for mounting on a house, garage or shed. The fixture provides a focused beam of light downwards. The width of the light bundles provided by the ACE DOWN 100-230V can be adjusted using the separately available SHUTTER 2. The special finish on the Corten products is achieved through a manual process of coating, sanding, acidifying and rinsing. This makes every in-lite Corten fixture unique and may cause differences between the various products in terms of color, texture and appearance.
Specs
Lighting direction
Downwards
Application
Roof, House, Driveway
Installation instructions
Installation instructions
The ACE DOWN 100-230V can only be connected to the regular power supply and cannot be operated using an in-lite HUB-50/HUB-100 or SMART HUB-150 12V transformer. Contact an electrician or professional for installation.