Welcome to the Henken Veenendaal hotspot
You are currently standing in a hotspot in Henken Veenendaal's show garden. We have set up this hotspot to give you an idea of how beautiful a garden can be, day and night.
As you visit this show garden during the day, it is very difficult to get a good idea of what light can do for your garden. Hence this website.
Below you can see a picture taken on the spot where you are standing, but in the evening. So you can still experience the in-lite magic of light in your garden right now.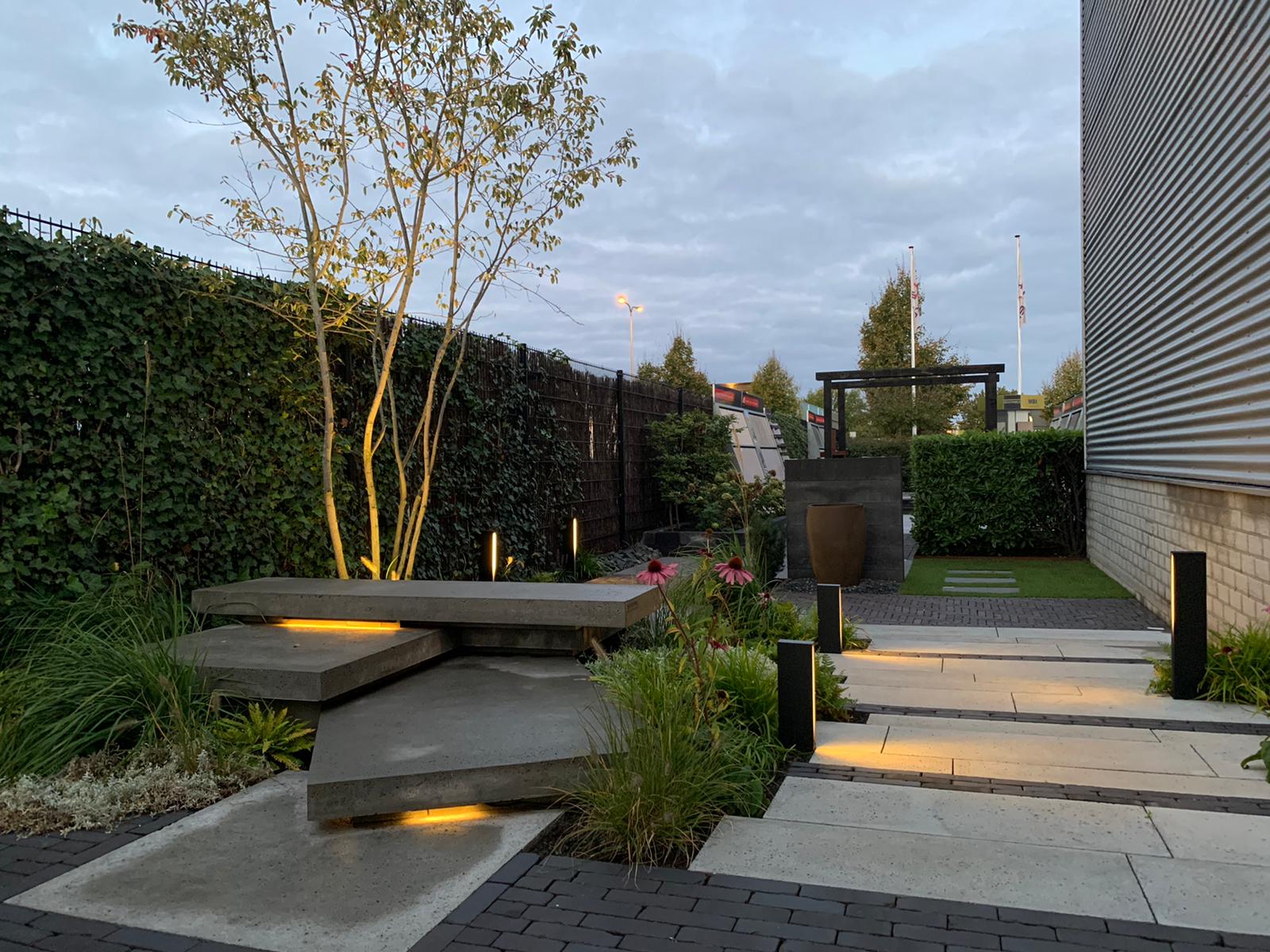 The same garden, but with the magic of light. Would you also like to give your garden some extra magic and enjoy a beautifully landscaped garden for even longer?
You can, at Henken Veenendaal we sell in-lite premium garden lighting. A garden that is already beautiful during the day also deserves to be illuminated in the evening.
In the garden above, the following fixtures are incorporated: