12 volt outdoor wall light
The BIG CUBID 12V White is a white cube-shaped wall light that produces a warm white targeted downward light. The fixture is made of aluminum with an FCBV coating.
The EASY-LOCK is supplied as standard with this luminaire. The cable length on this luminaire is 60 cm.
Tip: Think of an extension cable
Produces an attractive downward light
Designed for illuminating a fence or wall
Also available in more compact CUBID version
Installation advice:
A BIG CUBID every 2 to 2½ meters at a height of 1.6 to 1.8 meters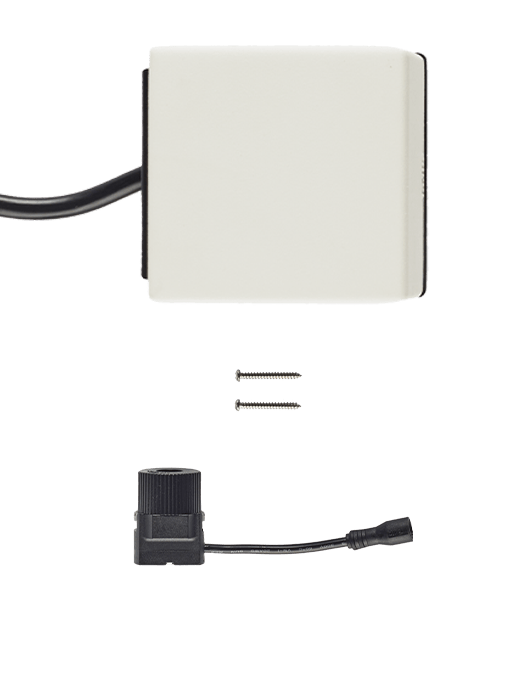 In the box
Included
1x EASY LOCK
60 cm Fixture cable
2x Screw
Product overview
Product Details
With a light distribution of 3 meters, the BIG CUBID 12V White is perfect for attractively illuminating backyard walls, fences and pergolas. If a more subtle light is preferred, the CUBID can be used.
Specs
Lighting direction
Downwards
Application
Schutting, Overhang, Pergola
Installation instructions
Installation instructions
Assembly using the installation materials provided.