Pure luxury in Laren
You sometimes come across a house and outdoor space where everything is in perfect harmony. One such home and yard can be found in Laren. The house is located in one of the best neighborhoods in the city and surrounded by mature trees and greenery.
The design and landscaping company Heart for Gardens created a beautiful yard a few years ago in which lighting plays a starring role. The lighting plan was recently expanded and can easily be considered one of the most versatile projects we have ever carried out for a private homeowner.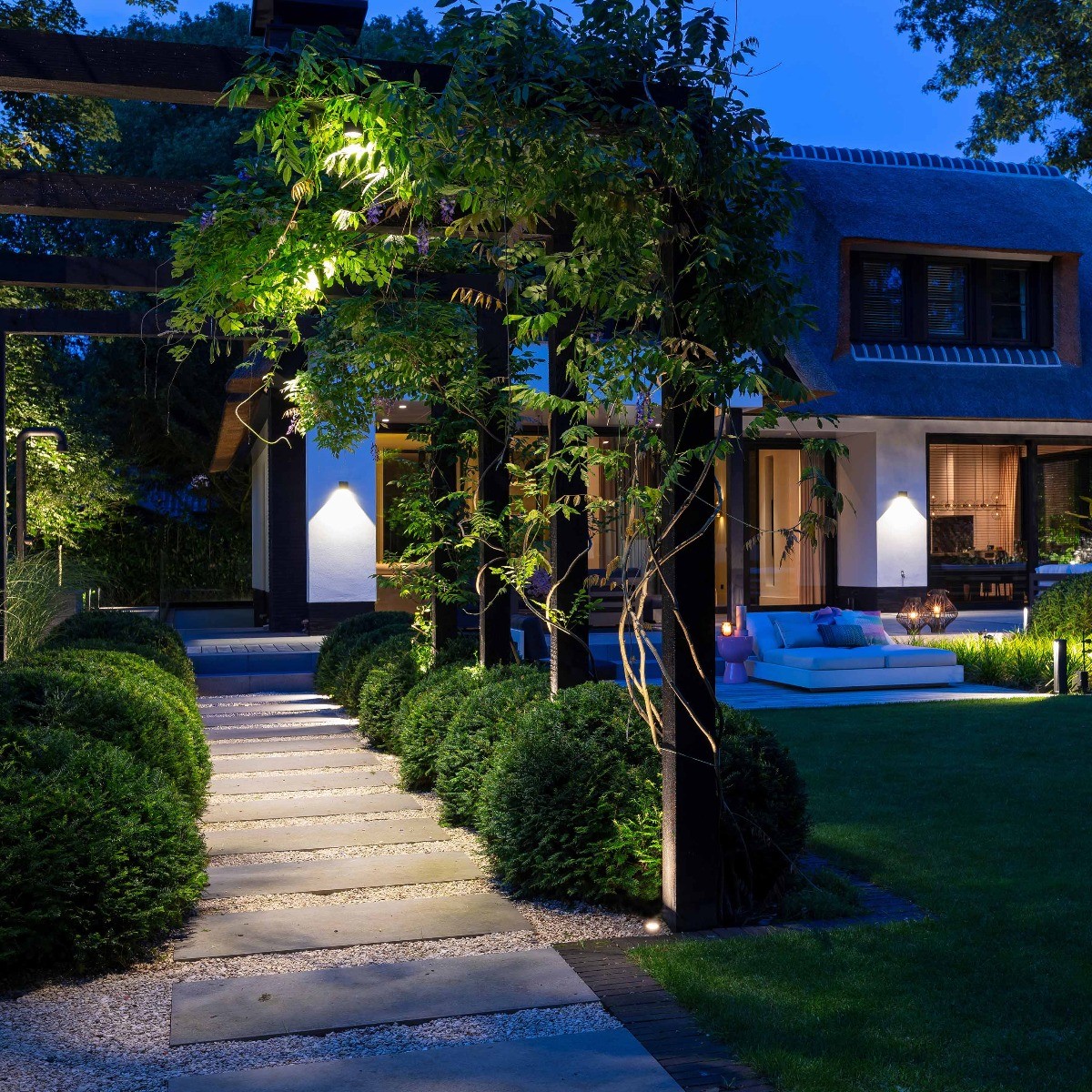 On arrival, the long driveway leading to the visible garage and house immediately catches the eye. It is a sight line that is clear and distinct, so everything around the driveway is illuminated, making the lighting both functional and magical. Once at the house, a centuries-old tree illuminated with several ground lights and spotlights in the border immediately catches the eye. It accentuates the grandness of the project and gives it an iconic status. Around the home, various borders and sitting areas within the sight lines of the house are all illuminated.
To create extra depth from the house, the walkway leading to the rear deck from the pergola and all of the trees and bushes bordering the yard are illuminated. A true gem in the heart of the Netherlands.
Contact us
Do you also want to know what lighting can do to your outdoor space? CONTACT US