EVO CONCEPT
The EVO concept is synonymous with design and premium quality. The fixtures have an architectural
design that makes them perfect for use in yards with sleek lines and high-quality materials. The EVO
gives long paths, smooth stucco walls and entrances an exclusive twist. The fixtures also feature a
"diamond-cut" lens that distributes the light attractively and evenly. The anodized casing not only
gives the EVO a premium look, but also makes the fixture extremely weather-resistant. The EVO is
available as a bollard, integrated, wall and surface light and offers an infinite number of possibilities.
EVO DOWN 100-230V

(EU) 230 volt outdoor wall light (US/CA) 120 volt outdoor wall light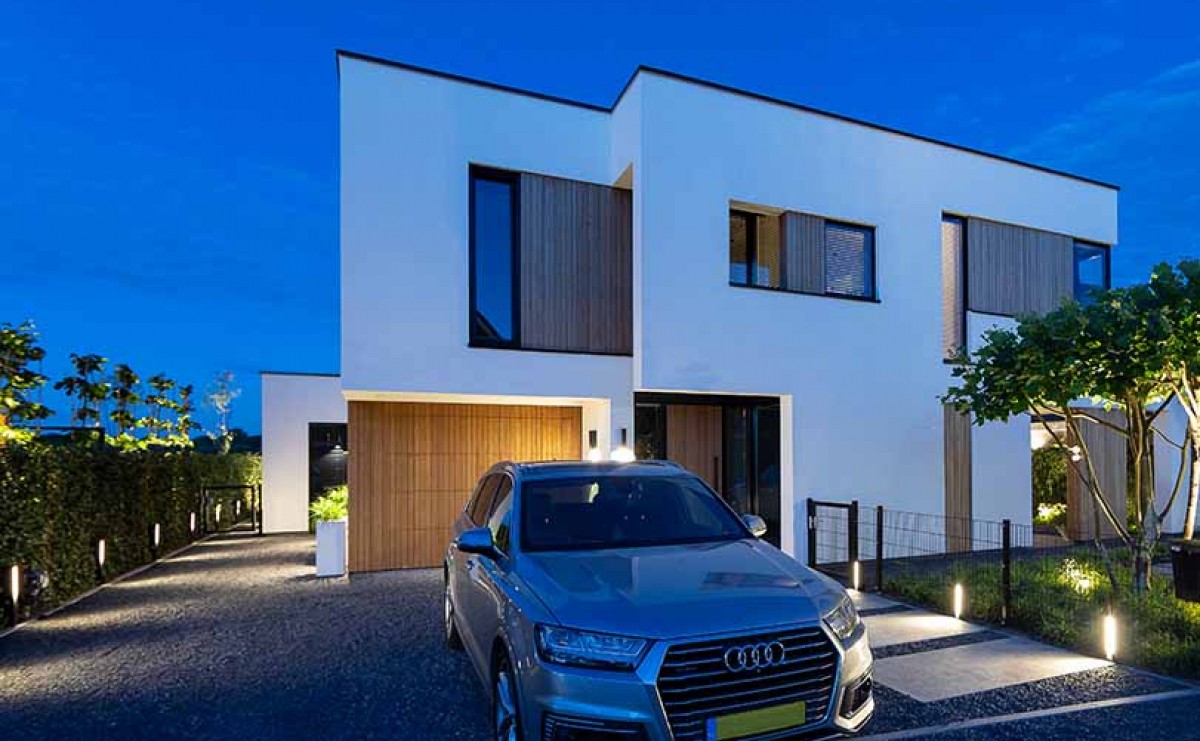 THE MAGIC OF EVO
This driveway features the EVO concept because it's a perfect fit for the look & feel of the house. A
sleek, modern home demands equally modern lighting fixtures. Wall lights are installed on the outer
walls and bollards along the paths. This ensures that the house is illuminated in just the right places.
• 7x EVO • 4x EVO LOW • EVO DOWN 100-230V • BIG SCOPE

ACCESSORIES
Accessories have been developed for EVO to make them simple
can be installed on facades or under steps.
• FIX 5 for EVO HYDE 550
• FIX 4 for EVO HYDE 180
• FIX 3 for EVO HYDE
• EVO WALL MOUNT for EVO DOWN 100-230V
• EVO FLEX for EVO FLEX + DRIVER