TRANSFORMATOR
SMART HUB
The introduction of the SMART HUB and in-lite app marks the dawning of a new era in which outdoor lighting plays an even greater role in our daily lives. The app for the SMART HUB-50 was developed for iOS and Android phones. All smart products can easily be used in combination with a SMART HUB. Keep in mind that they are not compatible with other transformers.
Maximum installation value of 150 VA
Operated with the in-lite app (suitable for Apple and Android)
Fitted with 3 separately operated cable outputs and astronomical clock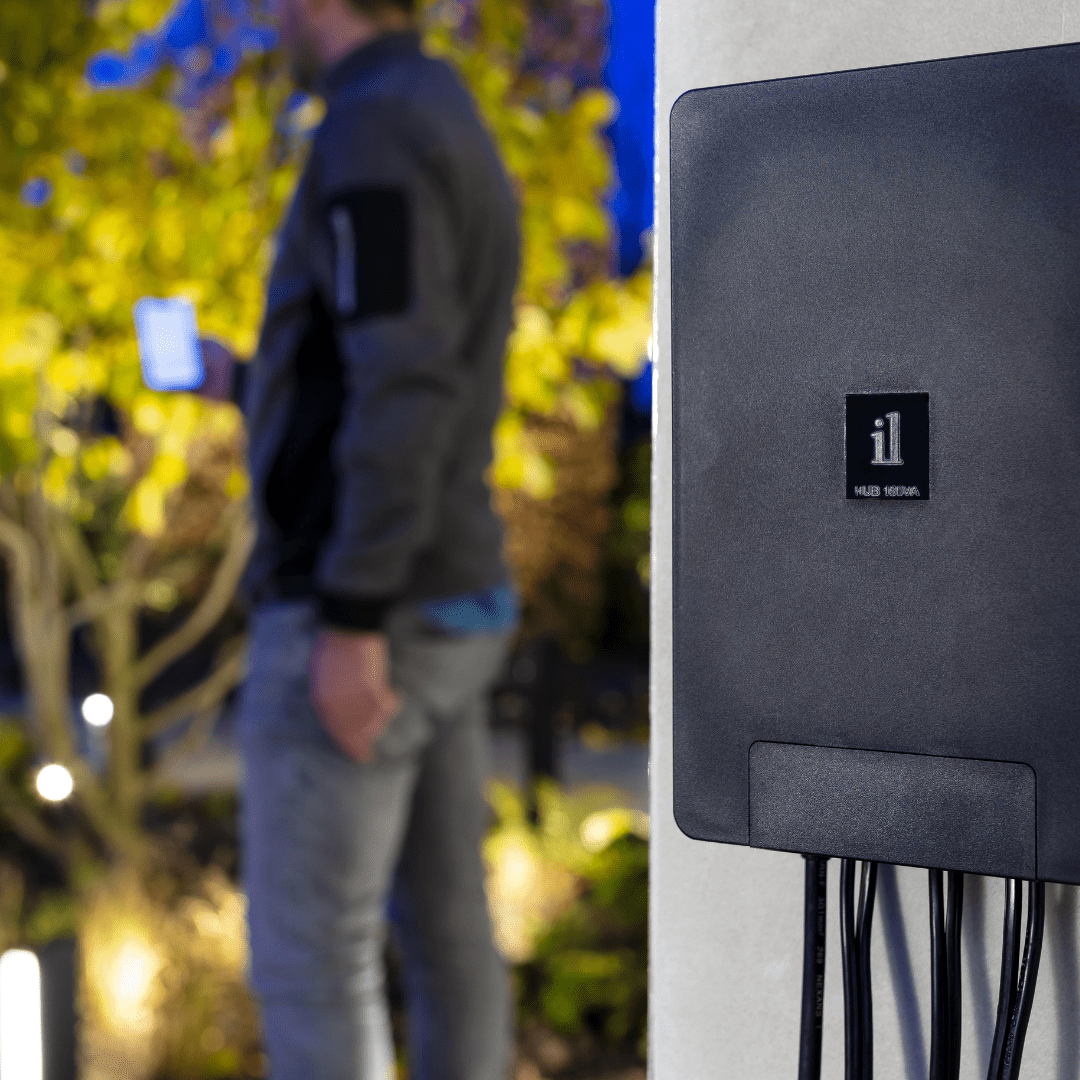 SMART FIXTURES
SMART SCOPE TONE
Like the name says, the SMART SCOPE TONE is a smart fixture. The SMART SCOPE TONE functional LED garden spotlight can now emit both the familiar in-lite warm white and coloured light. Excellent light quality and a reach of up to 5 metres make this fixture suitable for all tree types and sizes! Spotlight beautiful autumn colours or choose soft colour shades when spring arrives.
Individually dimmable

Perfect light quality

Place a few metres from the tree trunk

Automatic detection and synchronisation
SMART EVO FLEX TONE
The SMART EVO FLEX TONE offers perfectly even line-lighting with no visible lighting points. Fitted with dimmable colour lighting. Those who prefer to dim in-lite's perfect warm white light can choose the SMART EVO FLEX.
Individually dimmable with the in-lite app

A perfectly even light line; no visible light points

Can be placed straight and curved; bending radius of only 3 cm.

Use EVO FLEX accessories for perfect placement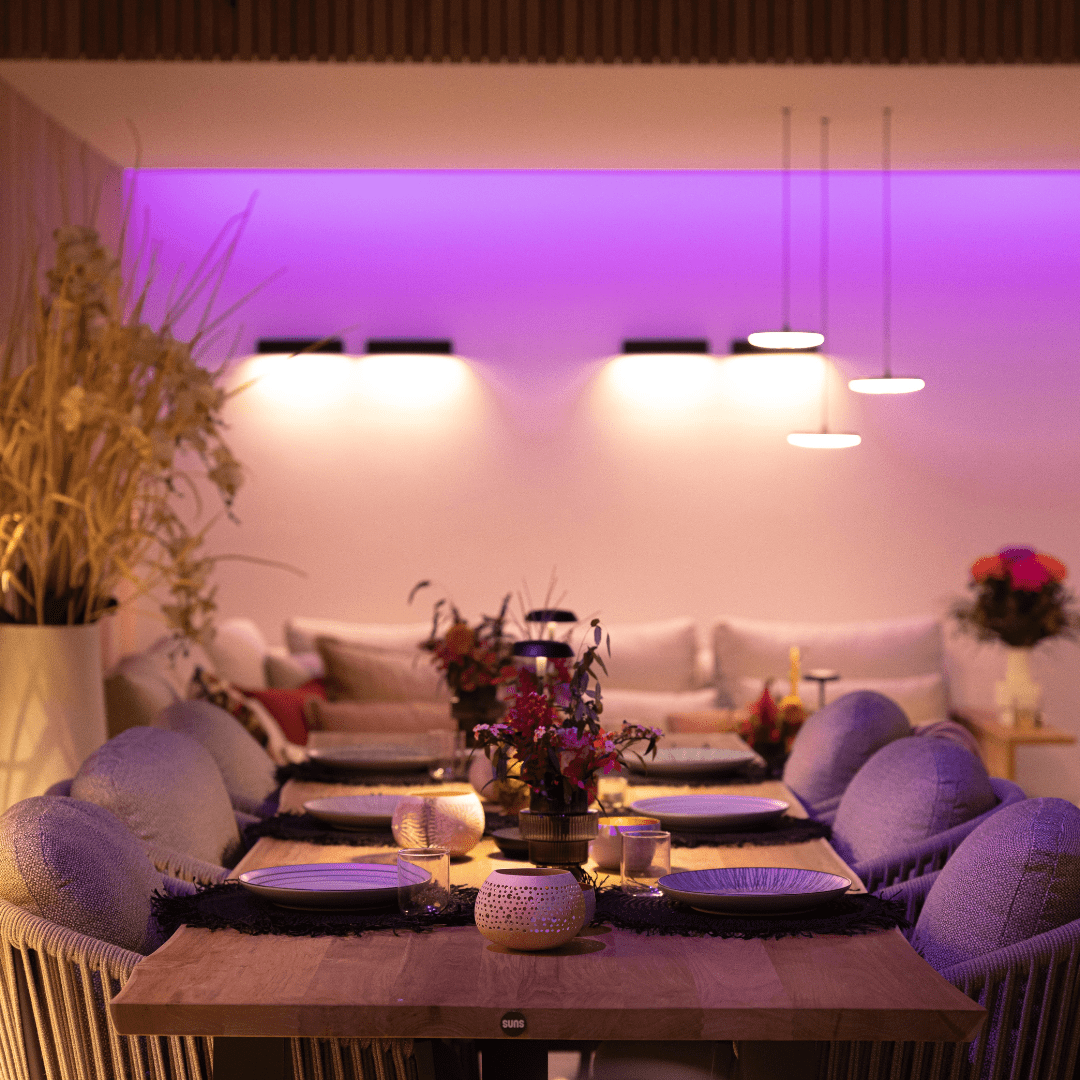 Make it complete!
SMART BRIDGE
The SMART BRIDGE is an in-lite smart system accessory that creates a bridge to the internet in order to operate and adjust outdoor lighting from anywhere in the world. But the best feature is the possibility to integrate the in-lite smart system with 'smart home' systems like Google Home, Apple Homekit and Amazon Alexa. This also makes it possible to switch the lighting on and off with voice commands.
With one press of a button via the app or a voice message, you can now easily switch on your outdoor lighting from anywhere in the world.
Voice Control via Google Home, Apple Homekit or Amazon Alexa.
SMART BRIDGE is fully automatic. Need an update? No problem. You can easily update the SMART HUB firmware through a fixed internet connection.
SMART MOVE
With the wireless motion detector SMART MOVE, your outdoor lighting switches on automatically when you walk or drive past it. This gives you enough light to find your way, so you'll never have to fumble in the dark again!
Wireless motion detector for SMART HUB-150
Adjustable using the in-lite app
For connecting to one or more SMART HUB-150 lines