Our own design
from light source to coating
We design our products ourselves. From the light source and housing to the coating. When constructing our fixtures, we always take the extreme conditions in the yard into consideration. We use high quality materials and work with industry-leading manufacturers. We thoroughly test our products so we know exactly what we are putting into the market. This allow us to confidently offer a 5 year warranty. That's high-quality Dutch design. Want to know more about how we develop our products? Take a look behind the scenes of R&D.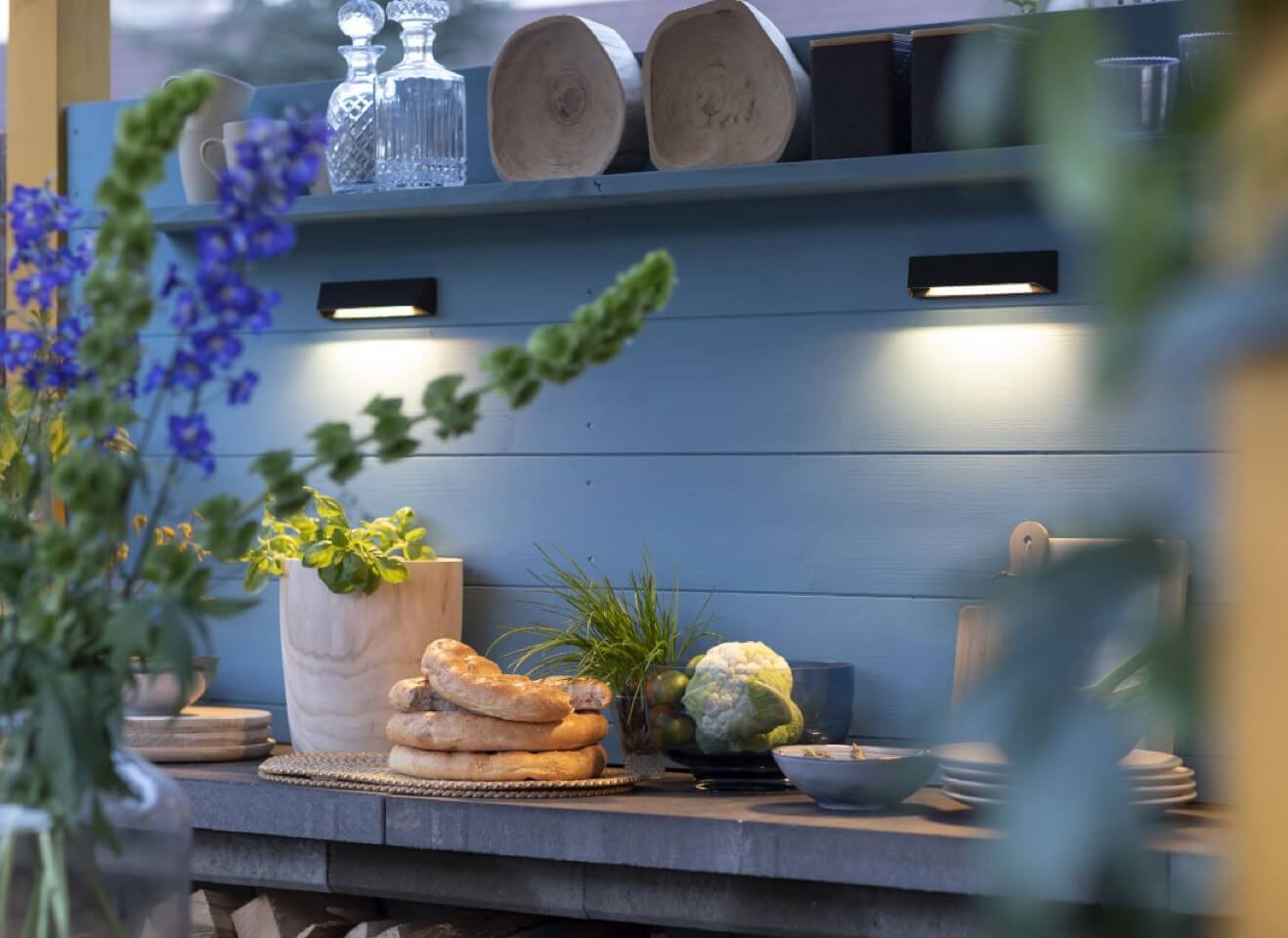 Unique and diverse product range
Our product range includes a variety of unique fixtures, both in terms of the use of light as well as design. We work hard to continuously modernize and improve our product range. For example when it comes to the efficiency of our fixtures. However, we also find it important that our outdoor lighting not only adds to your yard in the evening, but that it also emphasizes your taste and lifestyle during the day. We have therefore recently introduced different colors and finishes. We also offer accessories that allow you to adjust your fixtures and lighting effect as your desire. This allows you to make your outdoor space a unique place that you can enjoy to fullest, not only during the day but also in the evening.